Suds for Shelter
November 16, 2017
5:30-8:30pm
Braxton Brewing, 27 W 7th St, Covington, KY 41011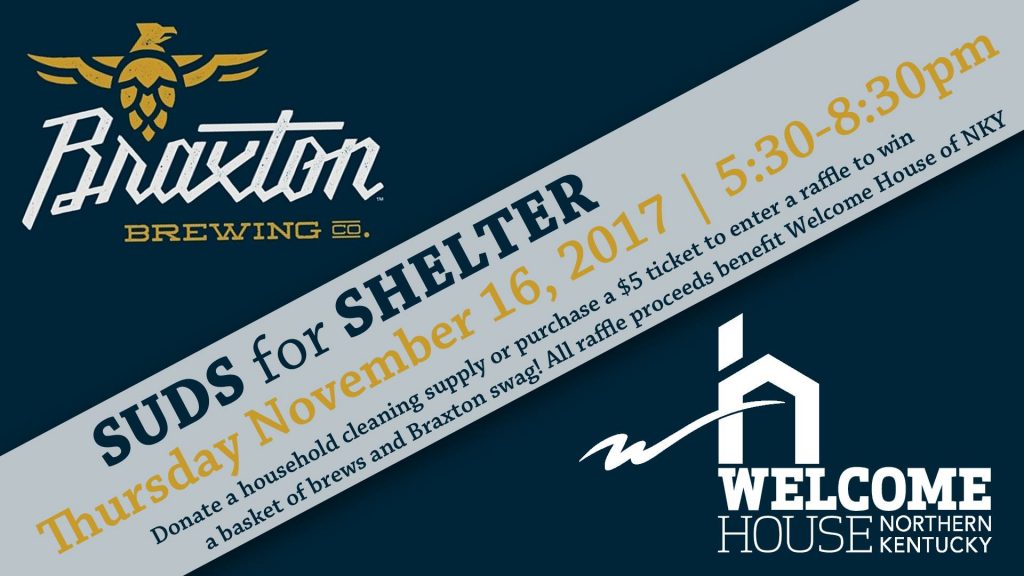 Come out for a drink (ask for the special Welcome House brew!) and live music by Shiloh Hill!
Donate a household cleaning supply or purchase a $5 ticket for entry into our raffle – one lucky winner will take home a basket full of brews and Braxton swag!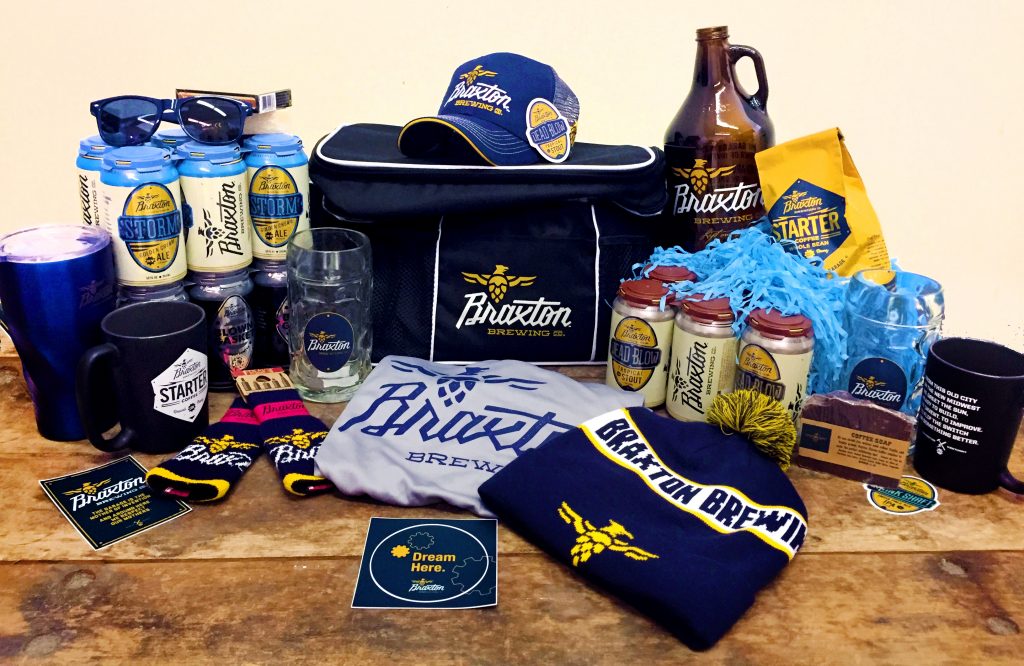 Donated cleaning supplies and proceeds will go towards the Welcome House shelter for women and children.
Welcome House of Northern Kentucky is a homelessness agency located on Pike St. in Covington whose mission is to provide a continuum of services to end homelessness and promote stability for each person served.