Feed Just One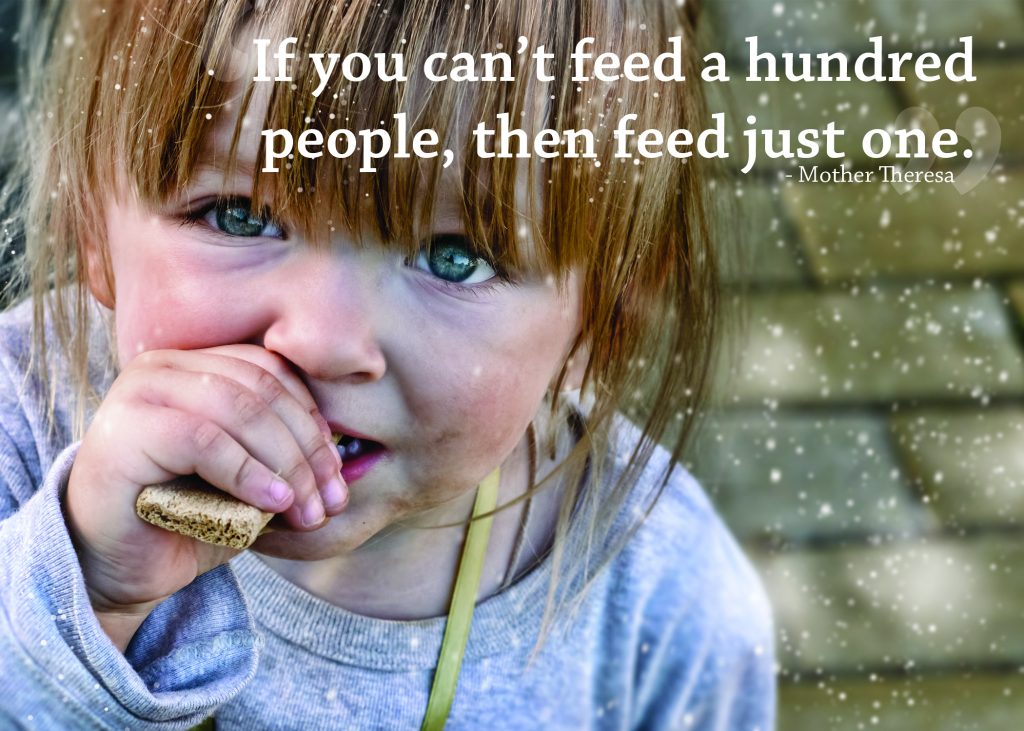 All Nicole wanted to do was love and take care of her six-year-old daughter, Maddie. But being a single mom, lodging in a chaotic household with multiple family members, and living paycheck to paycheck kept Nicole from focusing her attention on the only person that mattered in her life – Maddie.
When Nicole and Maddie came to the Welcome House Shelter for Homeless Women and Children, Nicole was able to receive the support needed to find her own housing, childcare, and even secure her own transportation to work. In the sixty days that they were here, Maddie and Nicole were able to live in a stable, caring environment where their needs were met and they never had to worry about where their next meal would come from.
Because of donors like you, Welcome House is able to provide women and children with the necessary tools to build a better life. A life where Nicole can spend the majority of her time loving and nurturing Maddie, instead of worrying and wondering where they will sleep next.
Our guests at Shelter need you this holiday season to help them thrive in all aspects of their lives. Help us reach our goal of raising $50,000 this holiday season to help the guests at our Shelter, like Nicole and Maddie, as they pursue housing stability.
For $10 you can feed 2 guests at Shelter for 2 days.
For $50 you can shelter a woman and a child at our Shelter for 1 night.
For $100 you can provide Shelter residents with clothing, hygiene supplies, and bedding.
For $500 you can assist a family with the deposit on their new rental.
For $1000 you can help with one month of fair market rent.

Thank You For Your Support.